Elder Abuse Law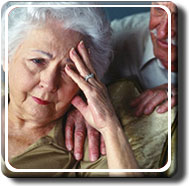 What is Elder Abuse Law? By law, elder abuse is defined as any type of physical abuse, neglect, financial abuse, abandonment, isolation, abduction, abduction or other negative treatment of elders that result in physical harm or mental suffering. Elder abuse law also includes the lack of care by family members or a care facility for the goods or services that are necessary for an elder's wellbeing.

Elder Abuse Law includes:

- Abandonment
- Elder Caretaker Fraud
- Financial Abuse
- Neglect
- Nursing Homes Abuse
- Nursing Homes Neglect
- Physical Abuse
- Self-Neglect
Elder Abuse Lawyers: In elder abuse, there are many cases in which loss of money, grief and legal hassles may come up. Elder abuse lawyers have dealt with numerous elder abuse claims. Elder abuse lawyers help elders, their families and friends resolve problems and recover monetary or property losses. Lawyers work with caretakers or family members to protect the elder again elder abuse. Lawyers work closely with healthcare professionals in order to justly represent elders.
Lawyer Referral Service: If you believe your loved one is a victim of elder abuse and is suffering, Attorney Search Network can help you find an elder abuse lawyer who can help you. Call today to be connected to an elder abuse lawyer.
If you have any questions about the information provided above, please
contact us
Call us or click here to get a referral to an ASN's panel lawyer or law firm.